6 tags
7 tags
7 tags
Broken at the Cleveland 37th International Film...
Oh how I love the Cleveland International Film Festival….The one and only time of year I feel it's acceptable to spend $12 on a movie ticket…  Though the selection I opted for last year "Beauty is Embarrassing" was a light-hearted documentary about an eccentric artist, my selection this year "Broken," was a dark drama about a British youth and the...
8 tags
7 tags
7 tags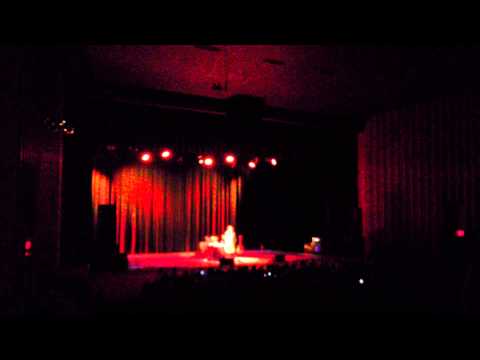 7 tags
6 tags
8 tags
8 tags
8 tags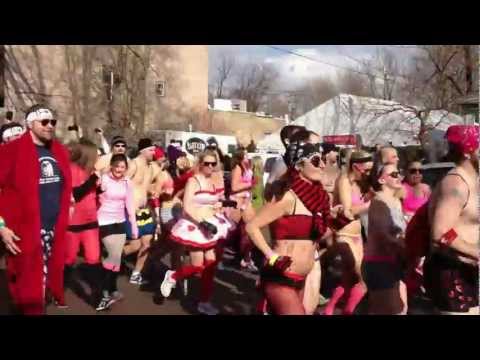 12 tags
A Black Hole of Bargains: Discounted Designer Duds...
Despite living in Cleveland for 6 years, I have just recently learned of the Euclid Dillard's Outlet.     Having had the opportunity to visit on four separate occasions, I'm still undecided on if this is the city's best kept secret or my new biggest curse….  Despite year's of practice scouring clothing racks at discount bargain stores, I was NOT prepared for what...
7 tags
9 tags
How To Help A Local Cleveland School win a...
Thanks to Burpee Home Gardens "Grow Anywhere Tour" select local schools in 23 U.S. cities will be splitting 30,000 lbs of fresh vegetables and 13,000 vegetable plants….    Take 10 seconds of your time to visit the Burpee Home Gardens Web site, Click on the letter "S" and place your vote to help one of five very deserving local Cleveland school's compete for a...
8 tags
$1 Taco Wednesday at Lakewood's Riverwood...
No better way to Celebrate hump day than with $1 tacos at the Riverwood Cafe…. This unpretentious corner bar surprisingly has what I believe to be some of the best tacos the city has to offer…  Though I'm uncertain of the secret, my suspicion is that the tortilla shell is deep fried in a vat of heaven and fat….creating an unbelievable Americanized twist on a traditional...
6 tags
4 tags
6 tags
Hollywood Casino Columbus
Going back to my Vegas days, I remembered that cameras inside a casino are a bit of a no-go.  That being said, my snapshots are less than glamorous…. Still, my evening at the new Hollywood casino was quite enjoyable… Free parking… Free beverage centers (non-alcoholic)   Free $10 slot play with a Marquee Rewards Card  (Approx 10 minute sign-up line)  Over an hour spent...
8 tags
11 tags
Spicing Up Corporate Cleveland at the Shaker...
Thanks to my "Our Town and All Around" Cleveland Coupon Book, I discovered the wonders of the Saffron Patch, but just barely….. One would not expect to find authentic Indian cuisine located in the basement level of a Shaker Heights corporate office building, but nonetheless, so sits the Saffron Patch.  So easily overlooked is the entrance, that even with GPS, you can expect to...
9 tags
BethanyBe Saving with her 2013 Cleveland Coupon...
It's that time of year again!!! Time to purchase my all-new Our Town and All-Around Cleveland coupon book!! By far the single smartest $28 purchase any Clevelander can make…. Featuring amazing buy-one-get-one free entrees to hundreds of eateries throughout the city, a section offering discounts to over a dozen Northeast Ohio wineries, and a section designated to discount savings at...
7 tags
6 tags
Bethany's 2012 Year End Review
New Year's Day… A day to reflect on all that has occurred during the prior year ….   Just like 2011, 2012 certainly left me with a lot to be thankful for…  Health:  Despite my own unexpected bout of pneumonia, and Nick's pulsating eye issue, 2012 was pretty good to the two of us.  And while we did receive a few cancer diagnosis for two of my family members, and we...
9 tags
2013 New Year's Eve Resolution.... Pinterest...
Like most, I hop around with my New Year's Eve Resolutions…. sometimes I make them, sometimes I don't.   But one thing is certain, the older I get, the more practical my resolutions become.   If history is any indication of future behavior, practicality is the way to go…..     Examples:   2004 - Become a size 6; 2012 - Still a size 12 2006 - Buy a BMW; 2012 - Driving a...
7 tags
Maker's Mark Gives More than Whiskey this Holiday...
A few of you may remember my Maker's Mark Holiday post from last year….  Happiness, Joy and laughter as I tore open Nick's mail and stumbled upon this adorable little Whiskey Sweater….. So you can only imagine my excitement when a few weeks back a package addressed to " Mr. Ambassador Worner" arrived in the mail.     My fingers couldn't tear into that...
7 tags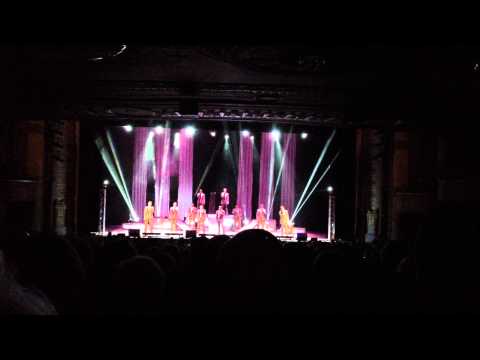 9 tags
"Like it or Not," Madonna Rocks Cleveland During...
       I'm going to tell you a "Secret," a little "Bedtime Story"…. I may be a "material girl", but I've always been cheap… Even so, this is my "American Life" and I don't need to "Justify My Love" for Madonna.  So "Papa don't Preach."  I need no "Act of Contrition" for my $60...
8 tags
6 tags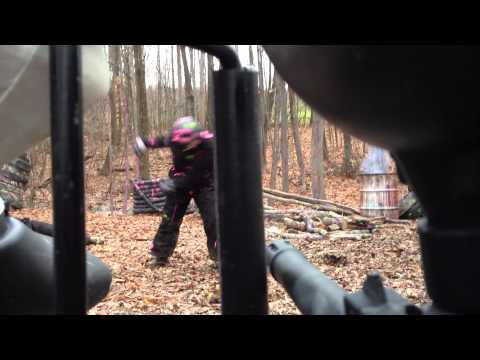 5 tags
Bethanybe Recapping the Month of October
Another October has come and gone but this month was surely memorable….  Here are my Top Moments of the Month: Bethanybethinking has made it to a year!  Happy Blogoversary to me!  Got to spend an entire week with this little cutiepie… Aunt Bethany suits me well…  Experienced the Blue Ridge Mountains during peak fall scenery week  Explored the streets of Asheville and beauty...
11 tags
Yoga Rocks the Vote! Free Yoga and Politics this...
From Bazaar Bizarre to the Texas Chainsaw Musical, 78th St. Studios has been known to house some interesting events.  But certainly there is no debate that this Saturday's "Yoga Rocks the Vote" event, being held from 1:00 to 3:00 p.m., might just be the most entertaining yet….   As part of the YogaVotes movement, this free Cleveland community event which is jointly...
8 tags
9 tags
12 tags
10 tags
GQ Thank You! For Naming Cleveland one of the Top...
I Love when Cleveland get's national recognition…  Along with L.A., Denver, Philadelphia and San Francisco, GQ Magazine recently named Cleveland one of "The 5 Best Beer Cities in America" Labeling us the "Old School Beertown" the article goes on to highlight Great Lakes Brewing Company, The Market Garden Brewery, Nano Brew, Happy Dog and it even plugs...
9 tags
11 tags
Cleveland Mommy Bargain Alert: Massive Westlake...
Up until 16 days ago, I had absolutely no business attending a children's resale event such as the one being held this Saturday Oct. 6 at Westlake High School.  Why the sudden Game Changer…. Sept. 18… Sept 18, (1984)… A date once memorable due to the birth of my younger brother, Sept 18, (2012)… A date now memorable due to the birth of my nephew… Welcome baby Cullen Jamison… 6 lbs 7 Oz. of...
6 tags
BethanyBe Recapping the Month of September
Another September has come and gone…. and this September turned out to be one that I am certain to remember.  Here are my top moments of the month:  Weighing in at 6 lbs 10 oz and 21 inches long, my beautiful nephew Cullen Jamison was born on the same day as his Uncle Brian.   Happy Birthday Mom! Kelley's Island extended weekend celebration with my parents! (Score for us… Free...
7 tags
Today Saturday Sept. 29 is Free Museum Day!
Looking for something to do today…. Time to take advantage of Free Museum Day - Sponsored by Smithsonian Magazine, over 1,400 museums across the U.S. are waiving admission fee's today…  Click here for a list of Ohio museum participants  Click here to fill out your contact information and receive your e-ticket.  (*You must have a ticket to gain entry) *Parking will NOT be...
8 tags
50 Shades of Glass: How To Cut a Wine Bottle in...
Those of you long time followers of BethanyBethinking may remember my friend Jen whom I featured in my post "Apartment Decorating DIY Mosaic Table"…  you may also remember the glass cutter I featured in my post "Bethanybe Crafting with my new Bottle Cutter".   If you enjoyed either of those posts you're going to love 50 Shades of Glass…  as I reveal how...
6 tags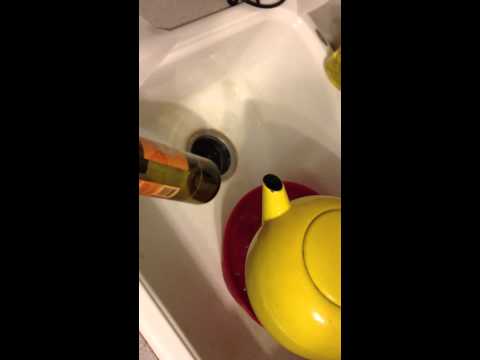 8 tags
10 tags
"Take A Hike" While You Can! Free Historic...
      "Take a Hike" tours, Cleveland's free historic walking tours, will wrap up the 2012 season come Sept. 16.   Good News… There is still time to make it to Saturday Morning's Historic Warehouse District tour (Departing at 10:00 a.m. in front of Constantino's Market) or Sunday Morning's Canal Basin Park in the Flats Tour (Departing at 10:00 a.m. at...
19 tags
Roadside America Followers Have 3 New Reasons to...
I am so excited to have submitted 25-percent of all Cleveland Roadside America travel Tips…  In addition to the RotaFlora and the Art and Soul of Buckeye park, Roadside America site followers and Cleveland visitors can now add the following three attractions to the itinerary:  Cleveland's Venus  Malley's Cocoa Milk Sugar  Guardians of Traffic  Know of another offbeat...
12 tags
Warren Ohio Honors Dave Grohl with dedication of...
Though I no longer get home on a monthly basis, I still do my best to visit Warren, Ohio as consistently as possible.   One of my highlights; Looking through the stack of local newspaper articles that my mother has so graciously clipped for me… Though typically consisting of marriage and birth announcements of prior classmates, every now and then I find myself viewing something completely...
7 tags
9 tags
BethanyBe Recapping the Month of August
Another August has come and gone… Here are my top moments of the month:  Let's go to Luckenbach Texas…with Waylon and Willy and the boys….  well not exactly….but Nick and I did have the ability to drink Shiners in Luckenbach and to also visit Austin, (Chicken Shit Bingo!)  San Antonio, (RiverWalk & the Alamo) Waco, (Branch Dividian Massacre) Forth Worth,...
11 tags
12 tags
11 tags
Humphrey Bogart and Ingrid Bergman take Center...
I am ashamed to admit that despite being mere minutes away from the nations 2nd largest theater complex, I had never actually taken advantage of a theater performance.  In fact, until last weekend, I had never even stepped foot inside Playhouse Square.  So when I learned of the 15th annual Cinema at the Square event, (a chance to visit Playhouse Square while viewing a $5 classic film), I knew...